Security: For Businesses Big AND Small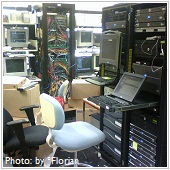 A survey by StaySafeOnline.org shows some disturbing results – that a large number of small business, while largely dependent on their computer systems, do not see themselves as threatened by hackers and online thieves. This results in a significant percentage of them having poor or mediocre security.

StaySafeOnline.org, a website of the National Cyber Security Alliance, has recently released a study that chronicles the cyber security practices and attitudes of small businesses. Conducted in partnership with Visa, the study shows some interesting, if not disturbing, results.
It turns out that many small businesses (about 65% of the respondents) are highly dependent on their computer / IT / data systems, where they store important information, from sensitive company financial records to personal client information such as credit card info, addresses and phone numbers, and more. However, as many as 85% believe that they will not be targeted by hackers and online thieves, and less than half have data security systems in which they are confident. In general, small businesses have, at best, a mediocre security system.
Few realize, though, that it only takes one breach to compromise a company's finances and relationships with clients. And if you have less than stellar security, stealing from you is easier. You might not have as many online assets as big businesses, but hackers can make a hefty profit by victimizing several easy marks as opposed to bigger and riskier efforts with more secure systems of larger firms.
Don't take a risk with important data, and don't compromise the relationships and reputation you've built with your clients over the years. Good security is always worth it. If you're interested in knowing more about beefing up your security through company policies, software, and user education, please don't hesitate to contact us. We'd be happy to sit down with you and discuss a security blueprint that's cost effective and custom built to meet your specific needs.
Reference: National Small Business Study

Published with permission from TechAdvisory.org.
Source.
Beware of Facebook Scams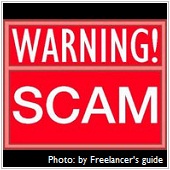 As the worldwide use of Facebook continues to grow, more and more scams are appearing on the popular social networking website. Using promos, "interesting" links and all other sorts of strategies to trap you, a grain of salt is always needed when dealing with things outside of what Facebook offers.

The 25 Worst Passwords, Ever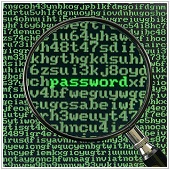 Passwords are an integral part of securing both IT systems and online accounts. In order to keep your system and information safe, it is important to take the time to create strong passwords that hackers and online thieves won't easily figure out.

Split Keyboard on an iPad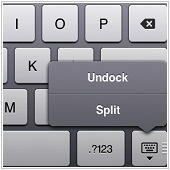 Did you know that on iOS5 on the iPad, you can actually split the keyboard into two? This can be useful for typing with your thumbs if you are holding the iPad with both hands.

Converting Currencies Using Google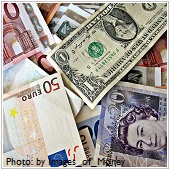 Want to do a quick currency conversion? You can use Google for that. Simply type in the amount in the original currency, then the currency you want to convert it to.