Hard Drive Prices Rising
While the massive flooding in Thailand ravaged hundreds of thousands worth of property and infrastructure, it also has had an adverse effect on worldwide hard drive production. Since the majority of the world's hard drive factories are located in Thailand, hard drives will be in short supply in the coming months.

In the same way the massive earthquake and tsunami damaged Japan's electronics industry, the flood crisis in Thailand might is causing concern for companies that require hard drives for production.
The majority of the world's hard drives are produced in factories located in Thailand, where the flood crisis has put a damper on many industries, hard drive producers included.
According to reports, the shortage is already driving hard drive costs up and may just be the beginning of that trend. As companies like Hewlett Packard respond to the situation, the outlook remains unclear. PC sales could be affected well into 2012 and beyond. With flooding still an issue for some producers the shortage could expand.
As of now, there is still no concrete solution in sight for the problem with the supply of hard drives in the world, and while reconstruction efforts in Thailand are ongoing, getting the hard drive industry on its feet will take a while. As for the effects on the computing world as a whole, PC prices will likely rise as pre-flood inventories are sold out and replacement stock is delayed.

Published with permission from TechAdvisory.org.
Source.
Use Your Android Phone Like a USB Key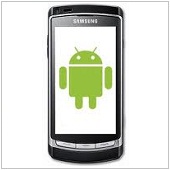 If you own an Android phone, you can use it as a substitute for an external drive or a USB key. You can load files into your phone simply by plugging it in to a PC with a USB cable, then tapping on "Mount" when you are prompted by the system.

Managing In-house Social Networks
The effect of social networks on the way companies approach their business is undeniable. Some even go a step further, creating their own internal social networks to help enhance communications within their own organizations. However, for it to function best, the proper policies that govern its use should be developed.

Hide Windows Desktop Gadgets Quickly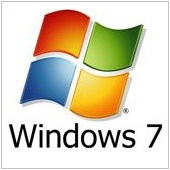 If you are using Windows Gadgets (or those small mini-applications that are embedded on your desktop that show interesting things like the latest news, weather updates, or sports scores), you may sometimes wish you can just quickly hide them to declutter your workspace.

Trend Micro Helps Bust 4 Million Bots
A massive network of bots – an estimated at least four million of them – was taken down in a raid recently. Completed with the cooperation of the United States Federal Bureau of Investigation (FBI), authorities in Estonia, as well as security firm Trend Micro, this bust is the biggest cybercriminal arrest in history.