Microsoft Windows 8 Customer Preview and Your Business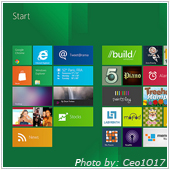 On February 29, 2012 Microsoft will launch a Customer Preview of its new Operating System, Windows 8. The Customer Preview, commonly called a Beta, is a pre-release product aimed to let Windows users test and learn the operating system before the release of the retail version, scheduled for late 2012. The OS has been driving lots of interest and businesses are eager to get their hands it. But the big question is, what features does it have that will help my business?

Windows To Go
Windows To Go is a new feature aimed specifically at businesses. It will allow Windows 8 to be placed onto a USB drive and run from the USB on any computer with a USB port. This is great for Small Businesses as they will be able to save costs, and managers and employees will be able to use the OS anywhere.
No need to update your hardware
It seems, to many businesses' dismay, that whenever a new OS is released the hardware to run it needs to be upgraded. This can be costly, especially with the rate that new OSs are released. With Windows 8, users will not need to update their hardware if they have systems that can run Windows 7. This should bring about great cost savings to any business that wants to upgrade.
Cross Platform Integration with Mobile Phones and Tablets
Windows 8 will run on tablets and phones, allowing for users to choose and use the system that works best for them. What this means is that Windows 8 on a tablet, phone, computer will look the same and be able to run or share the same programs, making cross platform integration easy.
Sync to the cloud
Microsoft recently released their take on cloud integration, SkyDrive, which will work as a single drive for all Windows devices. Users will have all their files in one place and will be able to access them from any Windows device.
These features will be a great help for businesses, but businesses eager to join the Customer Preview should be aware that this Windows 8 will only be a beta and is not the finished product as such, there will be bugs and some software incompatibilities. If you would like to know upgrade, or know more about Windows 8 and other Microsoft programs please contact us.

Published with permission from TechAdvisory.org.
Source.
Your Company Secrets, Now in High-Def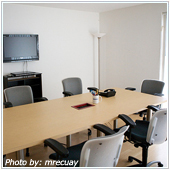 Businesses are constantly looking for exploitable holes in their security systems to protect themselves from hackers. But while your focus may currently be on the security of your employees' laptops and smartphones, it appears that the very heart of your corporation could have been left wide open.

500 Million Tweeters Tweeting Tweets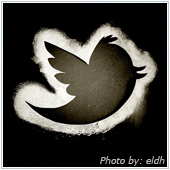 In late February 2012, Twitter hit 500 million users. This milestone has cemented Twitter as a major Social Media player. With this large user base, companies should be seriously considering integrating twitter with their marketing strategies. Benefits of integration include increased followers, brand awareness, and potentially a better bottom line. Here are some tips for increasing your followers.

Use UC in Your Warehouse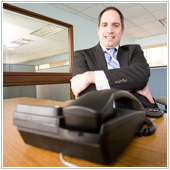 A new and interesting application of Unified Communications (UC) is using voice technology to improve warehouse operations management. Read on to learn how UC—specifically integrating voice into the item picking and packing process—can improve efficiency, effectiveness, and safety in your warehouse.

A Bigger and Better Office 365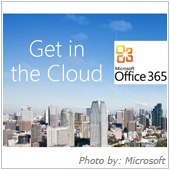 Office 365 is becoming more and more popular with smaller businesses, which has prompted Microsoft to release more than 30 updates that enable better and more efficient connectivity between users belonging to the same organization, as well as support a number of new platforms.